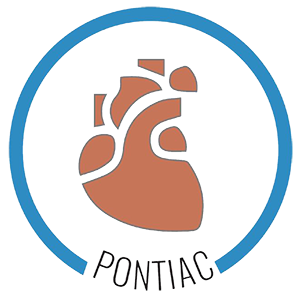 Publications
Huelsmann M1, Neuhold S, Resl M, Strunk G, Brath H, Francesconi C, Adlbrecht C, Prager R, Luger A, Pacher R, Clodi M.,
PONTIAC (NT-proBNP selected prevention of cardiac events in a population of diabetic patients without a history of cardiac disease): a prospective randomized controlled trial,
J Am Coll Cardiol. 2013 Oct 8;62(15):1365-72. doi: 10.1016/j.jacc.2013.05.069. Epub 2013 Jun 27.
Huelsmann M, Neuhold S, Strunk G, Moertl D, Berger R, Prager R, Abrahamian H, Riedl M, Pacher R, Luger A, Clodi M.,
NT-proBNP has a high negative predictive value to rule-out short-term cardiovascular events in patients with diabetes mellitus,
Eur Heart J. 2008 Sep;29(18):2259-64. doi: 10.1093/eurheartj/ehn334. Epub 2008 Jul 23.
Hillis GS, Welsh P, Chalmers J, Perkovic V, Chow CK, Li Q, Jun M, Neal B, Zoungas S, Poulter N, Mancia G, Williams B, Sattar N, Woodward M.,
The relative and combined ability of high-sensitivity cardiac troponin T and N-terminal pro-B-type natriuretic peptide to predict cardiovascular events and death in patients with type 2 diabetes.
Diabetes Care. 2014;37(1):295-303. doi: 10.2337/dc13-1165. Epub 2013 Oct 2.
Ledwidge M, Gallagher J, Conlon C, Tallon E, O'Connell E, Dawkins I, Watson C, O'Hanlon R, Bermingham M, Patle A, Badabhagni MR, Murtagh G, Voon V, Tilson L, Barry M, McDonald L, Maurer B, McDonald K.,
Natriuretic peptide-based screening and collaborative care for heart failure: the STOP-HF randomized trial.,
JAMA. 2013 Jul 3;310(1):66-74. doi: 10.1001/jama.2013.7588.